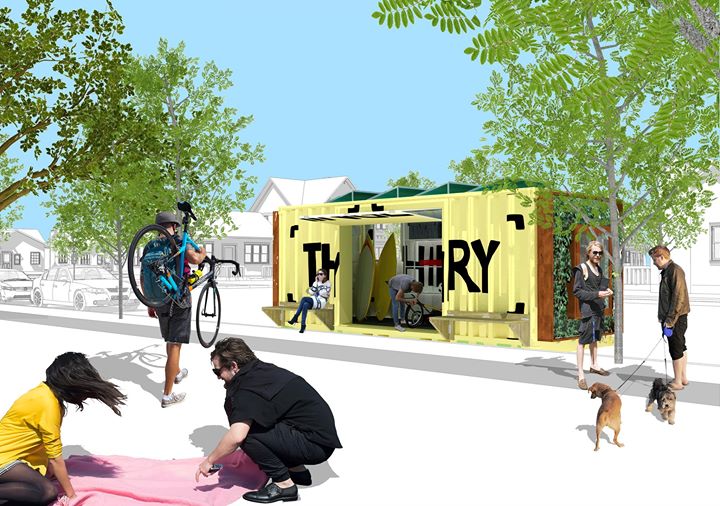 August 2017 – After months of hard work from our team, The Thingery is thrilled to announce our project has received approval for three Thingery pilot locations in the city of Vancouver. These locations are approved for a two year pilot.
A Thingery is a community owned lending library of things in a modified shipping container. The containers are self-service, so members can check things in and out at their convenience. A Thingery's inventory is community sourced; meaning that what goes into the container depends on what neighbours donate to it and what they collectively purchase. Potential inventory types include: recreation equipment, kids' toys, woodworking tools, event & entertainment equipment, household appliances and musical instruments. Each Thingery branch is a non-profit co-operative and we're excited to expand what it means to be a shared community resource.
In the fall of 2017 we will be launching three locations in Vancouver, BC. The locations are in the neighbourhoods where we did our pop-ups in the fall of 2016, they are: Grandview-Woodland, Hastings-Sunrise and Kitsilano. Please click on the links below to learn more and get involved with each location.
We will be hosting further public engagement events at these sites to continue to develop the design of the Thingery sites. Please follow the links below to check out the dates and event pages for the engagements:
A huge thanks to all our supporters who have helped us make this happen. We look forward to working with you to launch these sites in the fall.
Further information can be found at our website, www.thethingery.com