Welcome to the Clinton Park Thingery (CLOSED)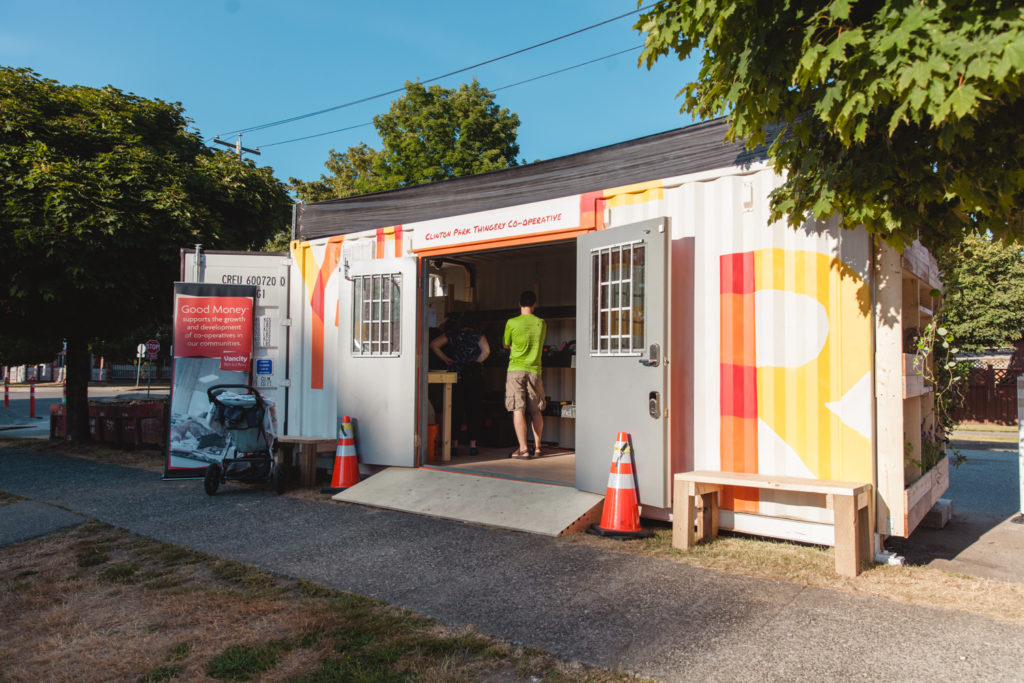 TEMPORARY CLOSURE
Dear Clinton Park Thingery Members and Supporters,
We're sorry to inform you that as of September 30th 2018, the Thingery will be temporarily closing its location at Clinton Park.
It's been a pleasure to interact with our members over the past five months as we've been setting up and operating the site. We appreciate all of those that have signed up to become a member and supporter of our project.
We are having to take this measure due to the insufficient level of interest necessary to keep the project financially sustainable.
This is so long but not farewell - over the next six months, we plan on doing more engagement with the Clinton Park community to determine the best place to establish another Thingery.
Again, thank you all for your support.
- ThingeryHQ & The Clinton Park Thingery Co-operative
The Clinton Park Thingery is located outside Clinton Park, near the corner of Graveley Street and Slocan Street. The container will be parked on the West side of Slocan Street.
Newsletter
Sign up here and you'll receive regular updates and notices about the Clinton Park Thingery.
Meet The Board
Each Thingery site is its own non-profit co-operative. As a co-operative, The Clinton Park Thingery Co-operative has a Board of Directors that govern the organization.