Welcome to the Grandview-Woodland Thingery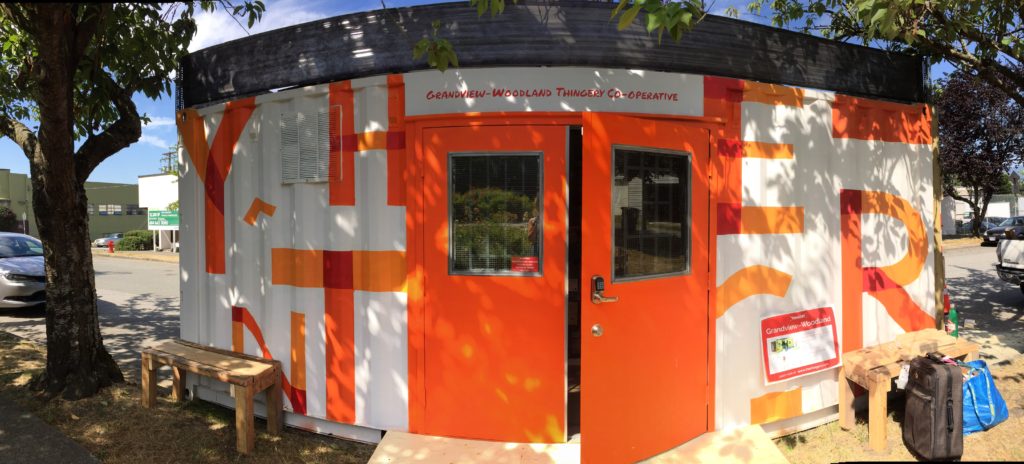 Become a Member Today
Join the Thingery today with either a month long trial ($20) or an annual ($72) membership and get access to hundreds of high-quality tools and equipment.
Thingery Location (Temporarily Relocated)
The Grandview-Woodland Thingery is located outside Woodland Park, at the north east corner of Adanac and McLean Drive. The container is parked on the East side of McLean Drive.
Newsletter
Sign up here and you'll receive regular updates and notices about the Grandview-Woodland Thingery.
Browse Inventory
Click on the button to the right to view each Thingery location's inventory.
Meet The Board
Each Thingery site is its own non-profit co-operative. As a co-operative, The Grandview-Woodland Thingery Co-operative has a Board of Directors that govern the organization.