Welcome to the New Westminster Thingery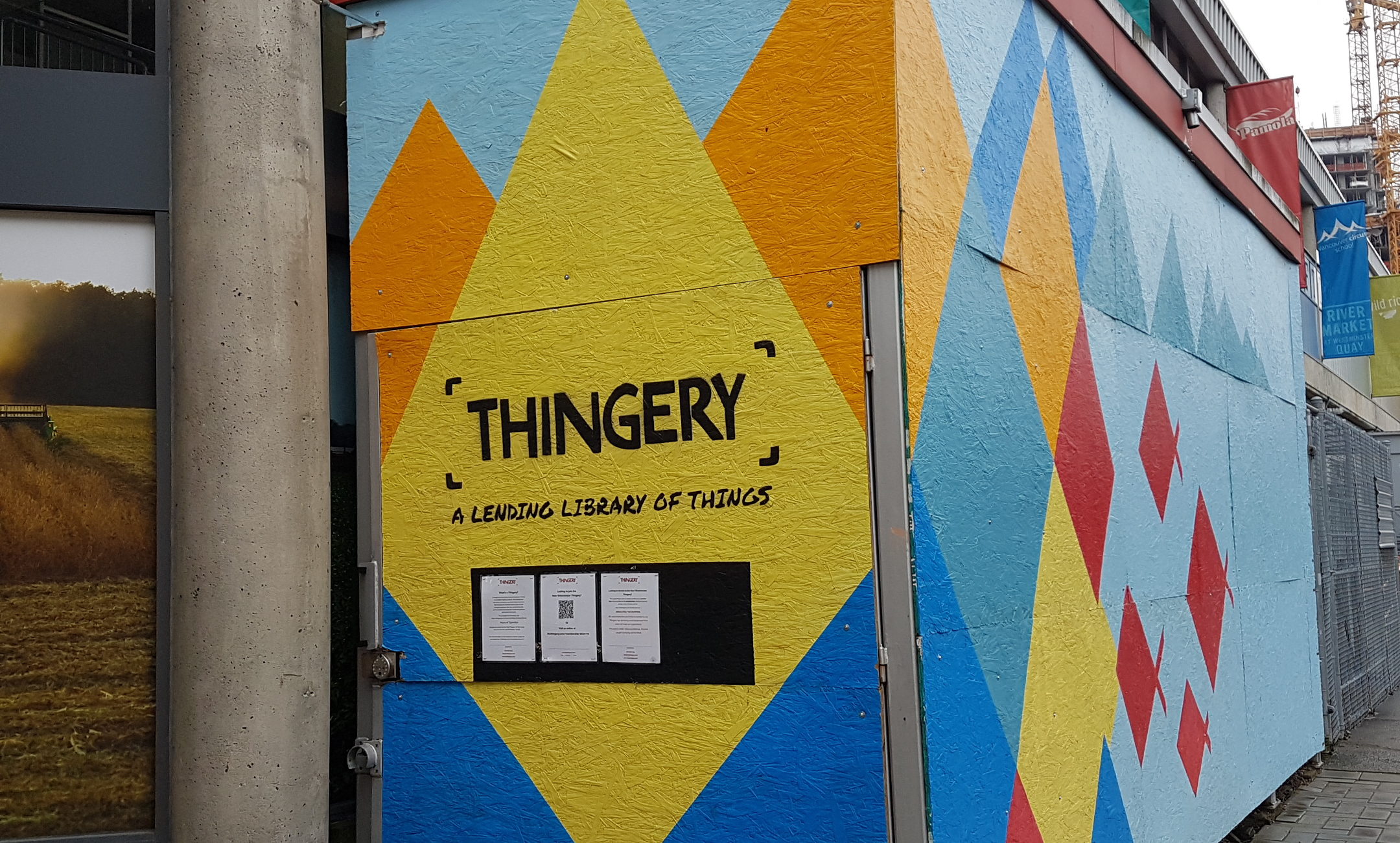 Become a Member Today
For a one-time $50 membership share and then $29 annually, you get access to hundreds of high-quality tools and toys you would otherwise need to buy, or rent at inflated prices.
We're very excited to announce that our first Thingery is located in New Westminster, outside the River Market. New Westminster's historic downtown is an ideal location for our first Thingery. The River Market is a strong community organizer in the area and we are looking forward to working with them on future events.
Interested in getting involved?
Become  a Member - Sign up here
Donations - If you're looking to donate materials to the New Westminster Thingery, please check out the inventory page here.
The Westminster Thingery is located outside The River Market, directly beside the Donald's Market.
The 7' x 24' container currently has a perforated steel exterior but will soon be covered by a local community mural.
Newsletter
Sign up here and you'll receive regular updates and notices about the New Westminster Thingery.
Browse Inventory
Click on the button to the right to view each Thingery location's inventory.