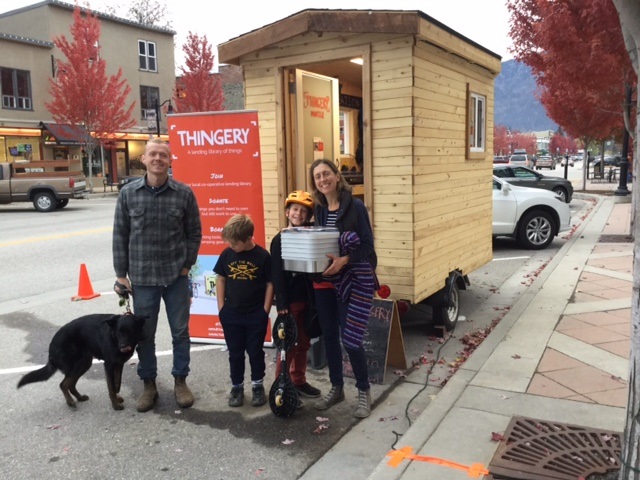 The Thingery Mobile is an equipment lending library in a modified trailer. The Thingery Mobile allows municipalities to pilot equipment lending in their communities. The Thingery mobile is set up for one week on municipal property, where local members can check out equipment free of charge.
The Thingery Mobile holds an inventory of equipment that includes: woodworking tools, bicycle tools, automotive tools, camping equipment, gardening equipment and more!
Register Now
Registration is easy and will give you free access to the Thingery Mobile
Thingery Mobile Tour 2019
September 30th - October 6th - Salmo
October 7th - October 13th - Nelson
October 14th - October 22nd - Rossland
More spots available...
Book a Thingery Mobile stop in your community today!
No matter where you are, we're interested in helping you start a Thingery. Click on the button and we'll contact you regarding booking a Thingery stop in your community!